Conservatory Roofs
At Eco Roofing SE we provide high-quality conservatory roofs throughout the East Sussex, West Sussex, Surrey, Kent and Middlesex.
Fully Customised Conservatory Roofs
Do you have a conservatory that is let-down by an old fashioned and ineffective roof? At Eco Roofing SE, we can help you improve the look of your property. If you have a conservatory space that needs refreshing, invest in our conservatory roofs that are made to a very high standard using the best quality materials that are bespoke to you. No matter how big or small your current or planned conservatory is, we can help you out with a suitable roof that is robust, durable and aesthetically pleasing.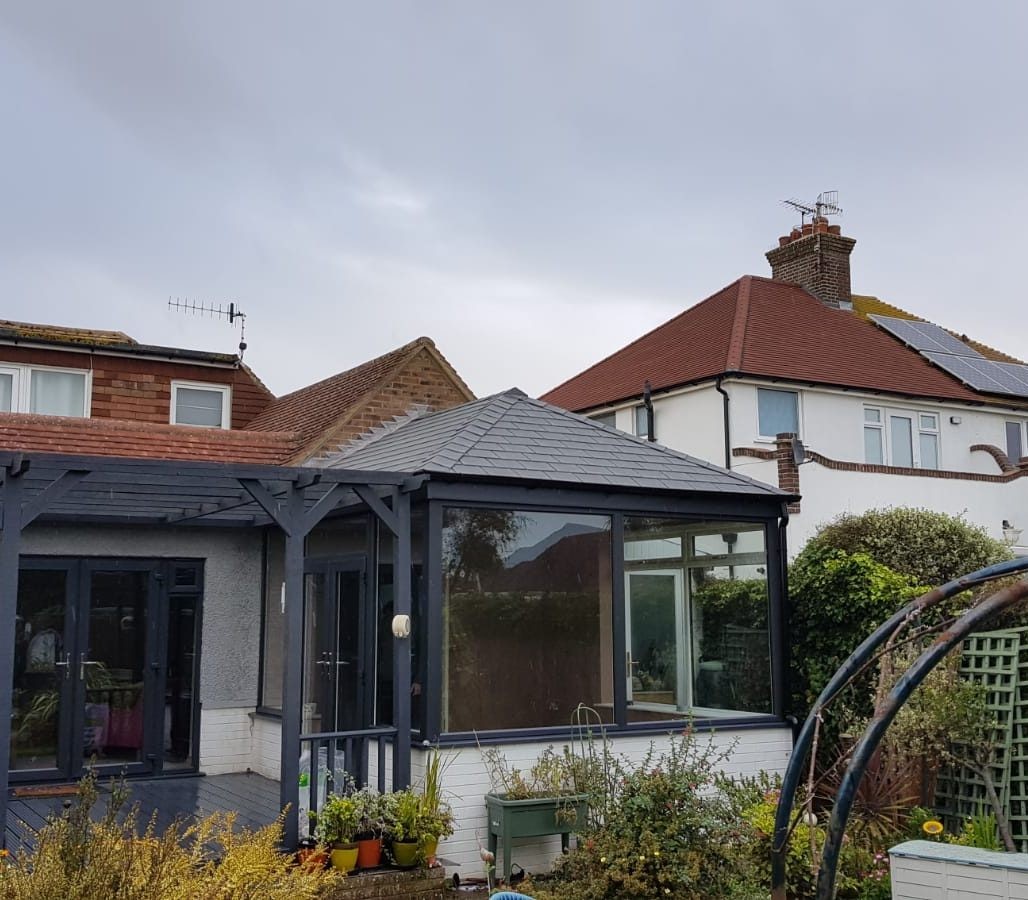 Fast Installation
We have a hardworking and exceptionally skilled team of conservatory roofing contractors that are able to work to strict deadlines. While the majority of installations are completed within a week, we have been known to provide our customers, depending on the complexity of the work, with finished conservatory roofs in as little three days.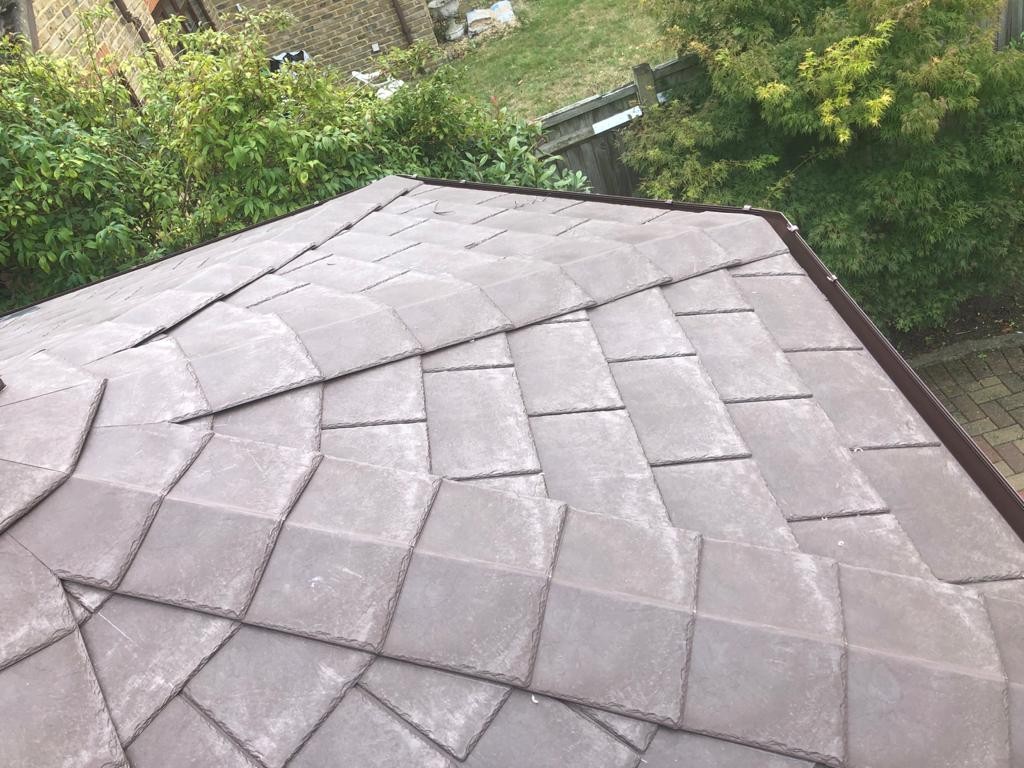 Key Technical Features
We know only too well how hard it is to clean roofs. The great thing about our conservatory roofs is that there is little to no maintenance required. So, no more ladders and no more trying to scrub at the roofs and drenching yourself in the process!
Our conservatory roofs are insulated to current building regulations of 0.18 or better, and therefore are perfect at reflecting away any unwanted heat from the sun while they retain your preferred indoor temperature.
This U Value and the energy efficiency it offers can be increased by replacing all existing windows and doors with either A-Rated uPVC or aluminium systems.
Find Out More
Frequently Asked Questions
Plastered Conservatory Ceilings
Interested?
Contact us today to transform your living space!