ECO ROOFING SE DONATE ROOF TO BETSY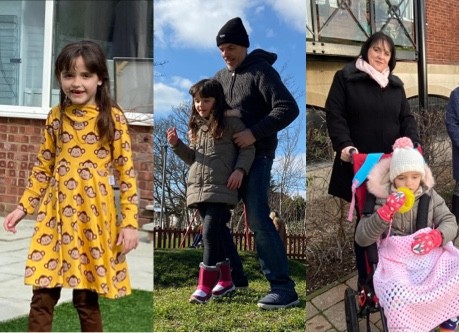 Betsy, 6 years old, from Eastbourne
Betsy, 6 years old, from Eastbourne, has suffered with Retts syndrome since an early age. She lives with her loving family, Sarah and Paul, her mum and dad, and her sisters, Millie, Eva and Izzy, who is also on the spectrum.
Sadly Betsy has now lost all spoken language and is losing some motor skills too. She can no longer play with toys or communicate her needs, even small things she could do before like blowing bubbles, she is now unable to do.
Betsy requires 24hr care and attends a fantastic special school.
Betsy spends lots of her time in the conservatory, but for years the family have had to deal with a leaking roof and minimal space for Betsy to relax, play her interactive games and operate her pushchair. The conservatory also has their fridge/freezer and dining table situated in it.
Along with being the access point for Izzy's bedroom. "The room is cold and damp and there is just not enough room to manoeuvre in", says Sarah, Betsy's mum. "With 6 of us in house, it's a bit of a squeeze"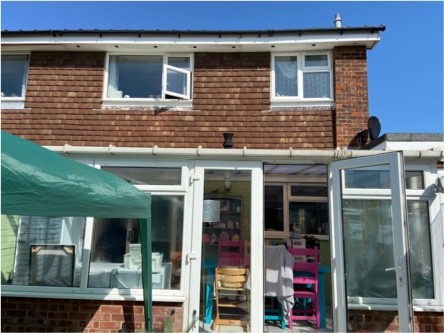 The perfect company to make Betsy's dream a reality
Paul, Betsy's dad, who used to coach the kids football team and now helps out at the local snooker club coaching young players,  met Jason Macgowan, owner of Eco Roofing SE, and they instantly hit it off. Jason has now put together a campaign, along with Betsy's mum Sarah, to pay for and organise installing a new roof to ensure the room is warm all year round and has the space  Betsy needs. Jason has collated support from other companies like Lawsons, for materials and overall assistance on the project,  which should kick off sometime in May. 
Jason and his team of professionals are the perfect company to make Betsy's dream a reality. Local,  supportive and generous, they are as good as you can get when it comes to conservatories and roofs.
How you can help
The fundraiser, which you can find below, has raised a further £1515 to help pay for the work.  
https://www.gofundme.com/f/betsys-sensory-and-family-room-roof-repairs
Sarah went on to say "As a household we lost a lot of living space to adapt the house as Betsy required her own bedroom. There are 6 of us living in our home. The one-room vital for Betsy is the conservatory where she spends a lot of her time, using a special chair to sit at the table for meals, to do sensory activities and it is also the way through to her sisters bedroom, adapted from our dining room this, in turn, halved our kitchen, leaving us with no dining room to sit Betsy and tiny kitchen space. This made the conservatory even more vital. We are very fortunate that we are receiving help from the wonderful  Eco Roofs, who have sourced and donated materials from very kind suppliers and are undertaking the work and planning of an Eco Roof that will enable the room to be used all year round. This will benefit Betsy and us as a family hugely by allowing us room to give Betsy the sensory and practical space she so desperately needs." 
A great sense of community comes to mind with this project, and to see local companies coming together for a great cause, for a great family,  reminds us of how especially important sticking together can be.  
The other companies and individuals involved in the venture are Lawsons,  Tapco Slates, Edge Building Products, 1st Class Windows, Aaron Withall,  Zed Aga of Paramount Heating Solutions and Domsalla Builders. A massive shout out goes out to them for supporting such a good cause, from donating materials to the labour itself, we really appreciate it, so will Betsy and her family", says Jason MacGowan, owner of Eco Roofing SE.